Thunder Laser USA Beam Buddy HR Head Information & Instructions
this image may differ slightly from the current model


​



Description

Our Thunder Laser USA Beam Buddy High Resolution Head is manufactured in Canada to our specifications and this head performs a bit better than the stock Thunder HR Head. More on that here:

Exploded Assembly Order

Note that the upper and lower lens are not the same and both should be "dome up, away from the honeycomb" when installed.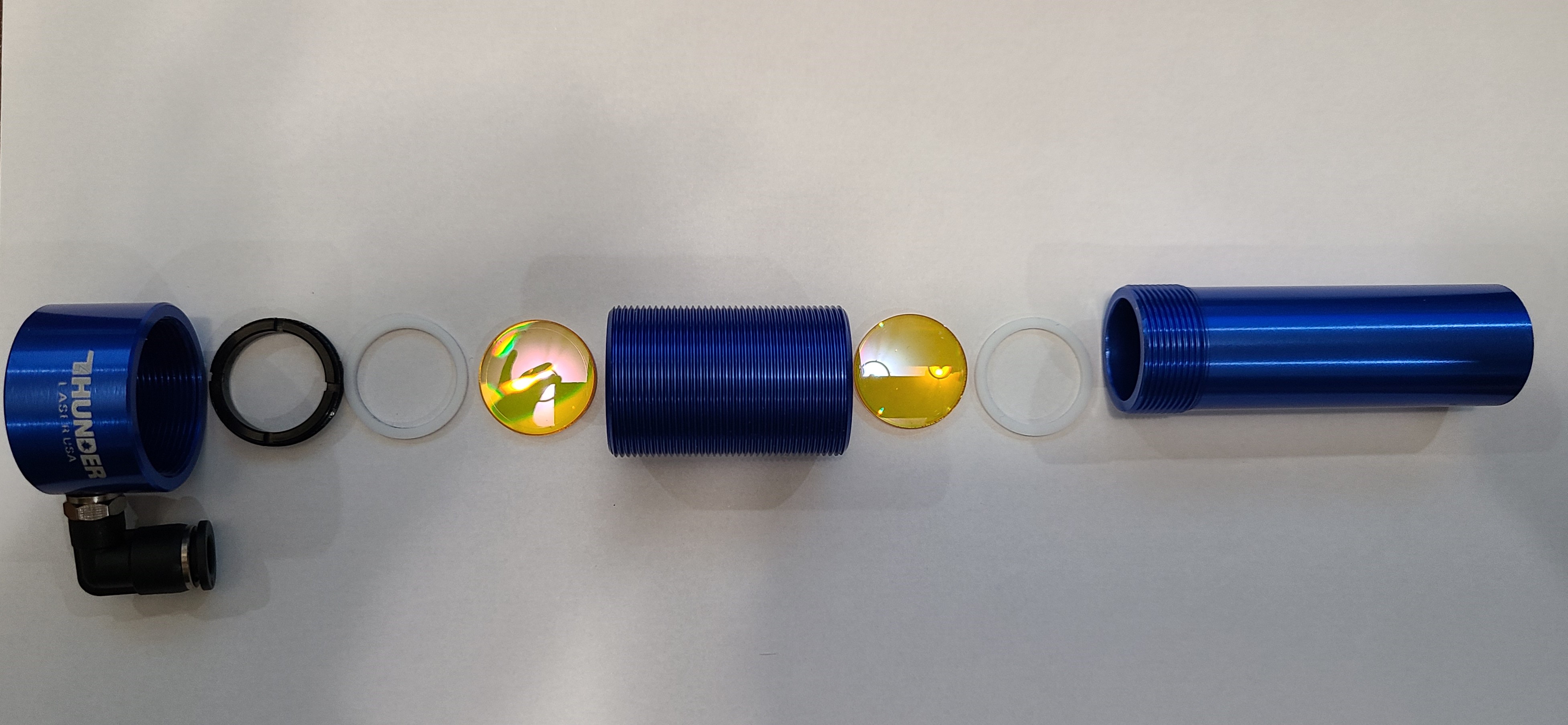 Focal Length

The nominal focal distance between the surface of the substrate and the bottom face of the head is 3mm.

We will soon include a focus tool with the head.

The file to cut one from 3mm material is attached to this article if you want to make your own.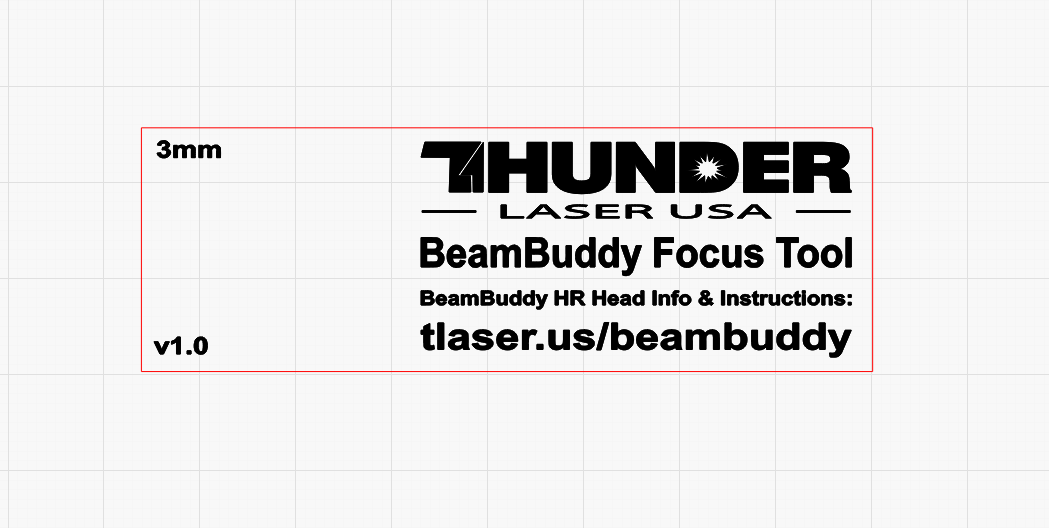 Many just use a US Quarter as a focus gauge and have fabulous results.

Usage

Coming Soon
Related Articles

Dot Test-2" vs. Thunder HR vs. US-HR (Beam Buddy)

Stock 2" Head vs. Stock Thunder Laser HR Head Stock 2" Head Stock Thunder Laser HR Head Stock Thunder HR Head vs. USA Beam Buddy HR Head Stock Thunder HR Head USA Beam Buddy HR Head Dot Size Comparison Air Blowing Result Testing by Thunder Laser ...

Thunder Laser USA Supply Chain

Here's how it works Let's take a moment to understand where all of Thunder Laser USA's stock is and how it all comes together: We have 3 OEM physical inventory locations in the US: Thunder Laser USA Headquarters & Sales Division in Texas Thunder ...

Thunder Laser USA Warranty & Transfer

Thunder Laser Factory Warranty Thunder Laser Global The current 2022 OEM factory warranty can be found below. The factory warranty start date is the day it leaves the factory. NOVA ODIN AURORA Thunder Laser USA Thunder Laser USA understands that some ...

Aligning Your Laser Beam

Preface: This article covers How To align your laser beam in a 3 mirror gantry based Nova laser Keys to Success: (Read all of these) 1. Make sure the gantry is mechanically aligned else you will have trouble with mirror 3 Nova X and Y Verticality ...

Used Thunder Laser Inspection & Valuation

Overview We still support quite a few MARS series and older Nova machines and they still perform just as well as current machines, minus some of the innovation (dual stage air, door interlock board, etc...). Thunder Laser still maintains many, if not ...