Nova Series Honeycomb bed size vs the working space of the laser visualization
Preface: This article covers the honeycomb bed size vs the working space of the laser. The working space is smaller than the honeycomb. Smaller machines will have a proportionally larger honeycomb since the amount of space required for the machine gantry components to be able to move the laser head is the same no matter the size of the machine. This is reflected in the below images and you can easily see it if you compare the Nova 24 to the Nova 63. The typical honeycomb oversize is 130mm in Y and 100mm in X.

Why is this important:

Users will often get a "Not enough Extend Space" Error when they feel their artwork and material is far enough from the edge of the honeycomb when it is not far enough from the edge of the working space of the laser.

More on Extend Space and Extend Space Errors:


The blue box area is a representation of the workspace size. Note that the workspace is not necessarily centered on the honeycomb. This is a visualization, not an exact representation.

Nova 24: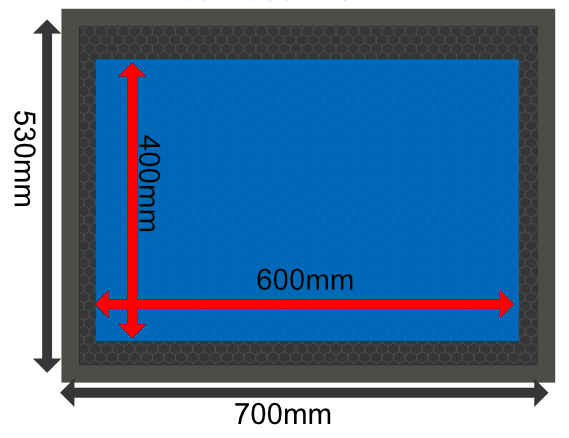 Nova 35: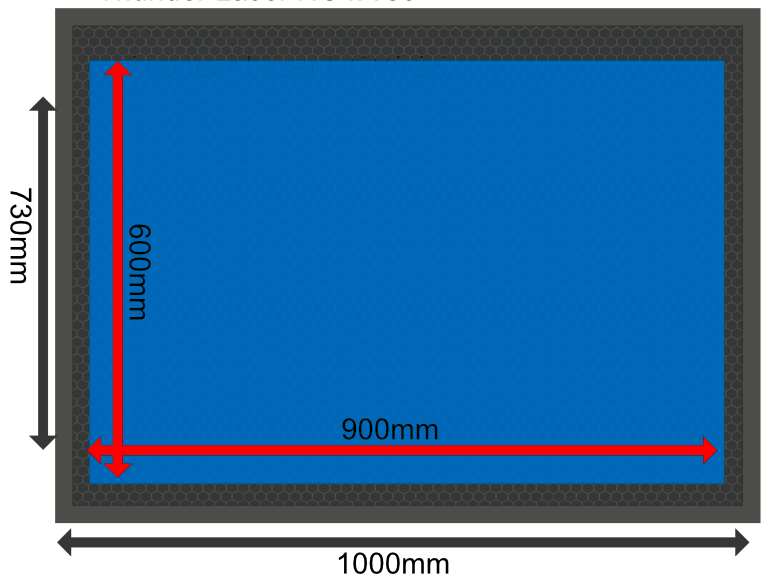 Nova 51: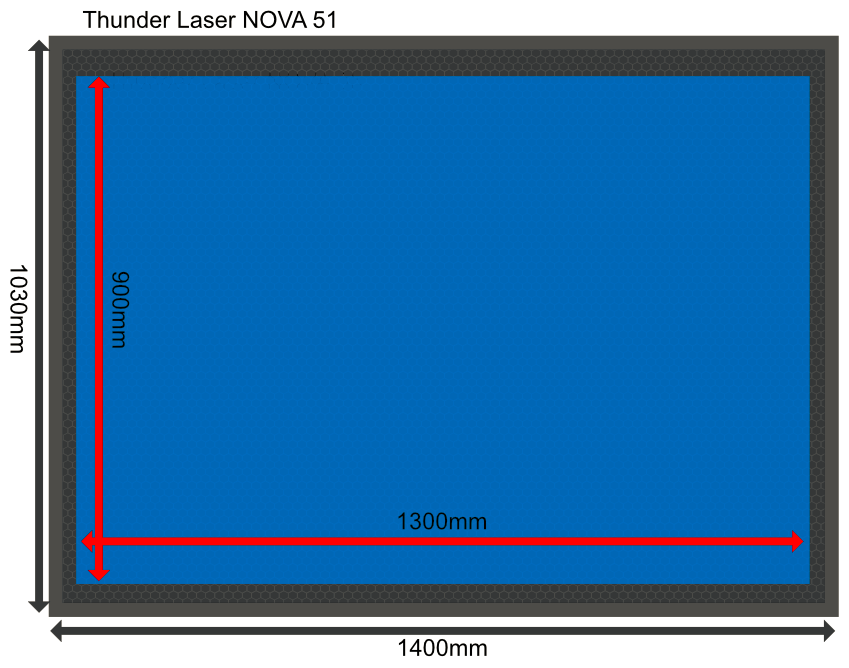 Nova 63: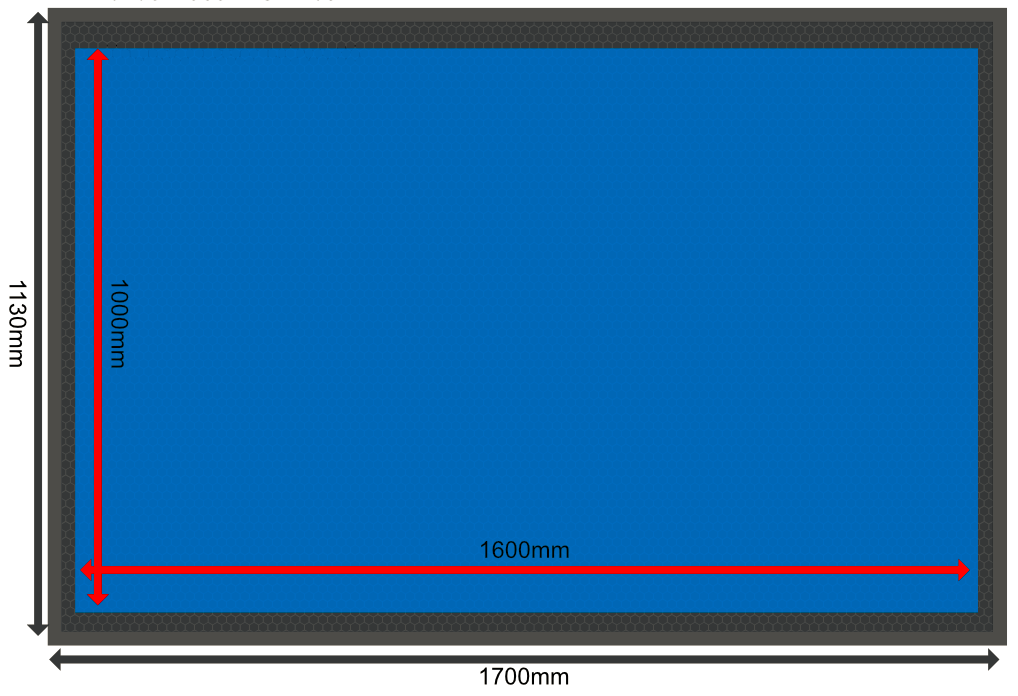 Related Articles

Nova Series Users Manual

Nova Series Users Manual Note: this manual is distributed globally and has Thunder Laser China's contact information in it. For Thunder Laser USA support please email support@thunderlaserusa.com

Extend Space Required based on Engraving Layer Speed for stock NOVA series Lasers

Based on the device settings of: The estimated space needed on both sides of the engraved artwork is as follows: Based off the chart formula derived by Excel: Nova Vs Odin Comparison: Effective Bed Width Based on Engraving Speed: *Note that this ...

Not Enough Extended Space Error

Alarm message of LCD panel—No enough extend space LCD panel shows the following information: This problem only appears on engraving mode, it's caused by the buffer distance is out of bound. For example, if you want to engrave a picture of 200×200mm, ...

Calibrate the Z Axis Honeycomb Travel

The Z axis honeycomb travel is a little different to calibrate than the X and Y but it is the same principle and will still use the Lightburn Wizard found here: Calibrating Axes In LightBurn For this activity you will need: -A sturdy measuring tape ...

Laser Engraver Certifications and Classes

This info is for educational use only and we are not liable for any inaccuracies, etc... This is for reference only. As of the publication of this article, the info below was the most up to date and relevant we could find, but we cannot guarantee the ...