Nova Series Laser Machine Components and Descriptions
Preface: This article covers some of the major components of the Nova Laser Machines

Laser Head Assembly: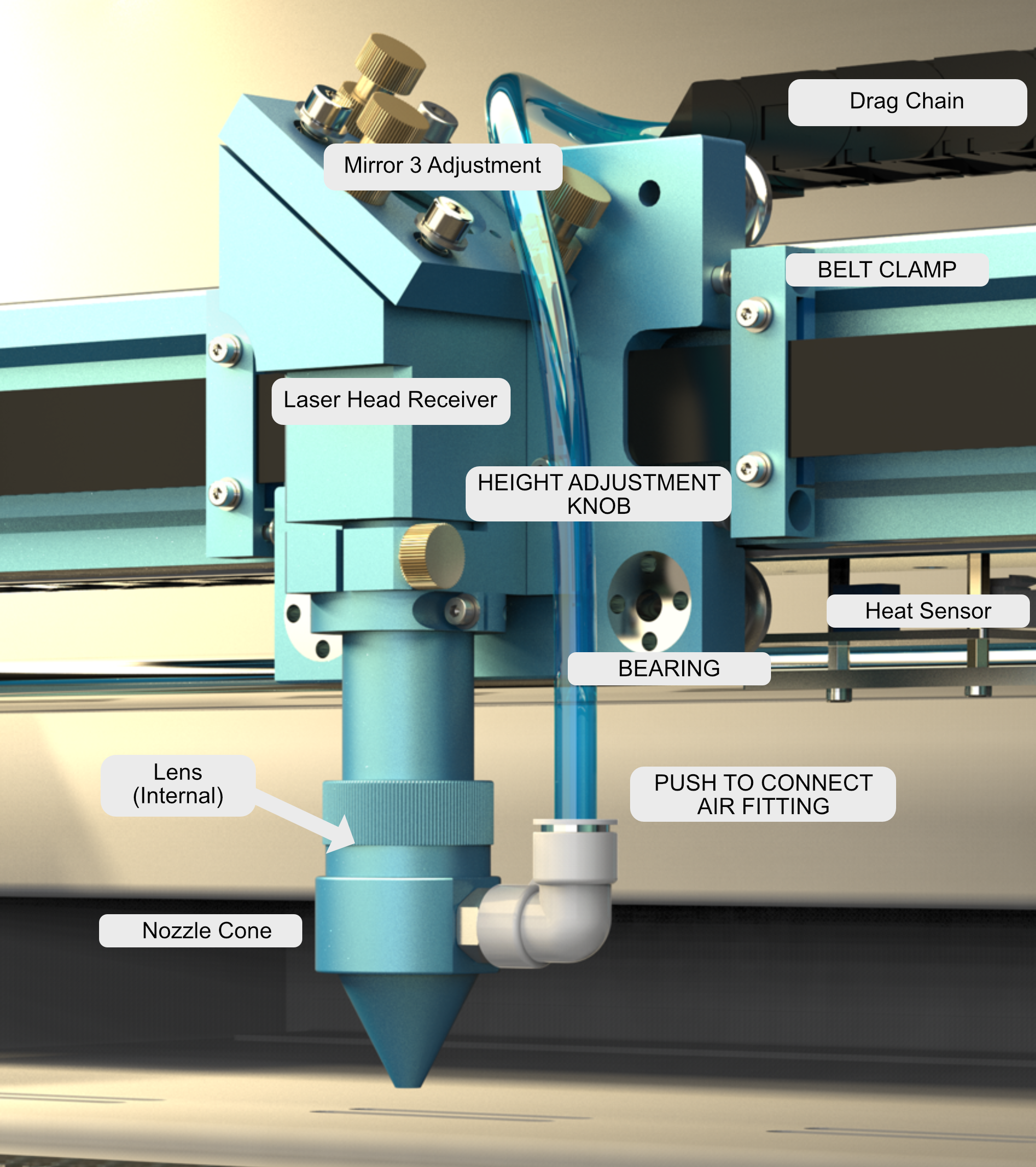 Outer Machine From Front: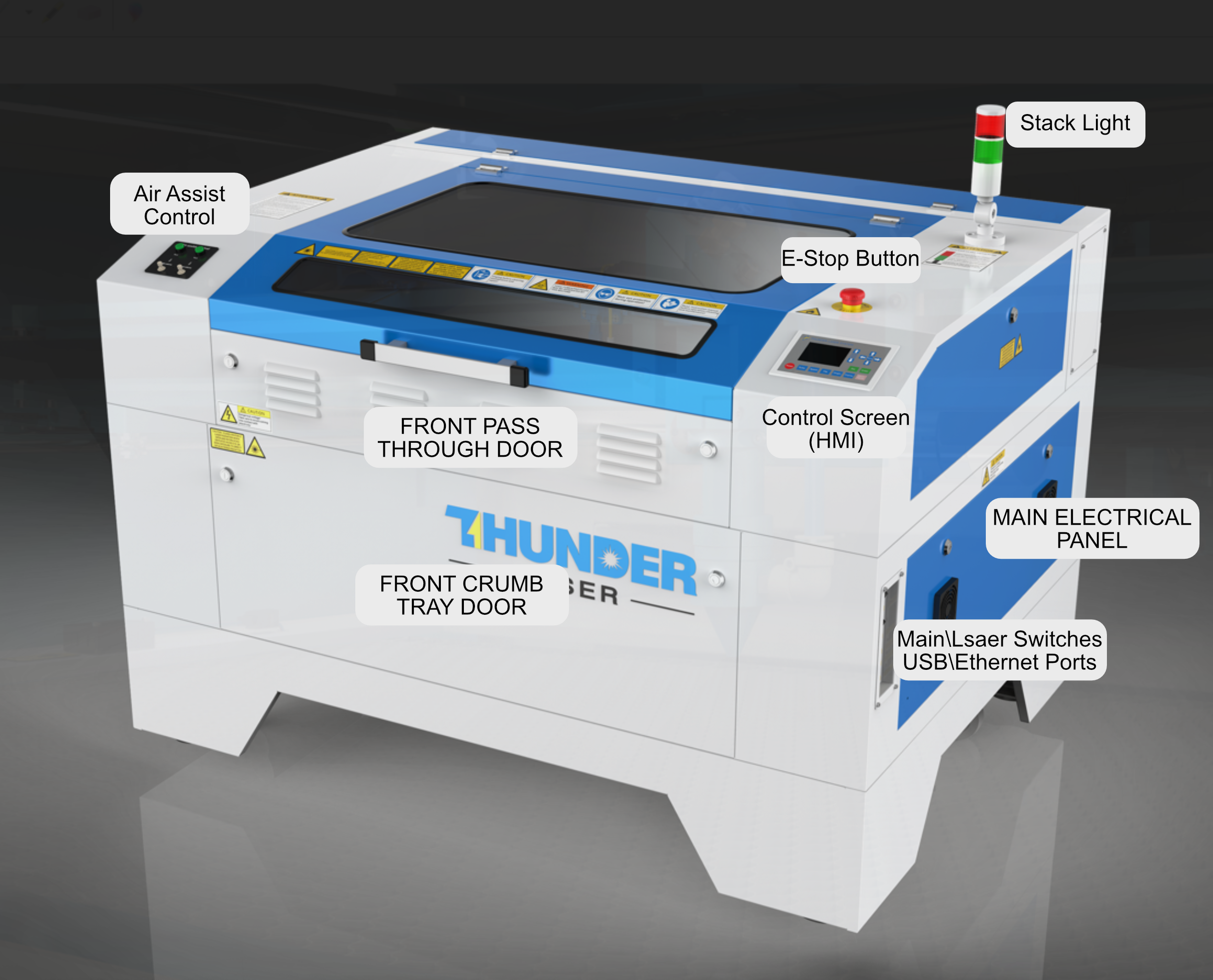 Rear of Machine: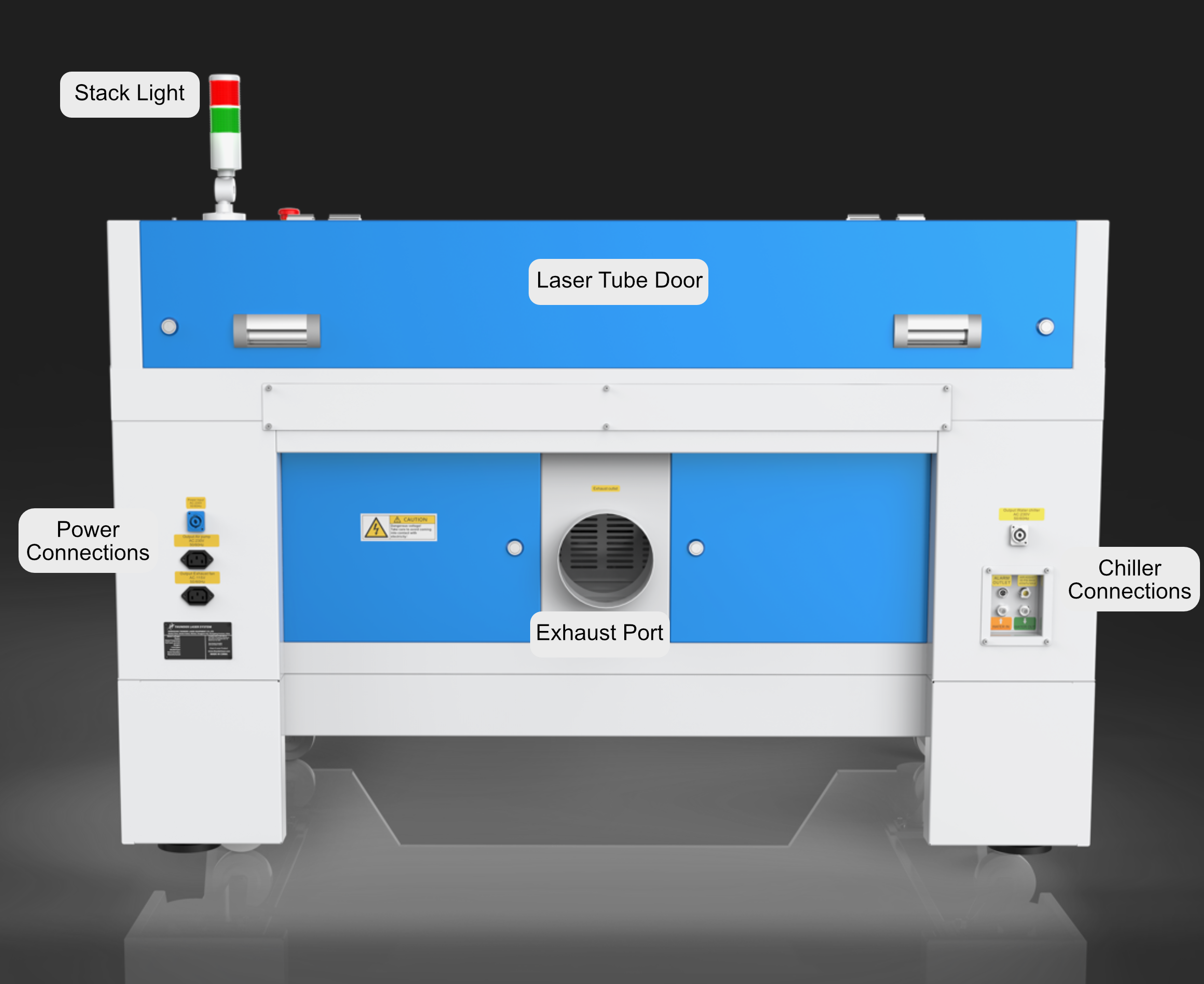 Related Articles

Nova Series Machine Dimensions

shown with tube extension shown without tube extension for rear dimension only. ALL NOVA 24's HAVE TUBE EXTENSIONS FOR YOUR REFERENCE: The nova 24 weighs in at around 308 pounds and measures roughly 55"x31"x23". Similarly, a typical 21 cu. ft. ...

Nova Series Users Manual

Nova Series Users Manual Note: this manual is distributed globally and has Thunder Laser China's contact information in it. For Thunder Laser USA support please email support@thunderlaserusa.com

Nova Series LPSU Replacement

This article will cover Laser Power Supply replacement on Thunder Laser Nova series machines. At some point you will have to replace your high-voltage laser power supply. We employ the highest quality components but even they have a finite lifespan. ...

Nova Series Honeycomb bed size vs the working space of the laser visualization

Preface: This article covers the honeycomb bed size vs the working space of the laser. The working space is smaller than the honeycomb. Smaller machines will have a proportionally larger honeycomb since the amount of space required for the machine ...

Nova Series Laser Won't Turn On - No Power

FIrst And foremost, check the main power at the wall outlet for the laser. it should be a dedicated 20A outlet. Here is more on that: Thunder Laser Main Power Requirements ● Emergency Stop key is pressed If it's pressed, please reset it, like below. ...